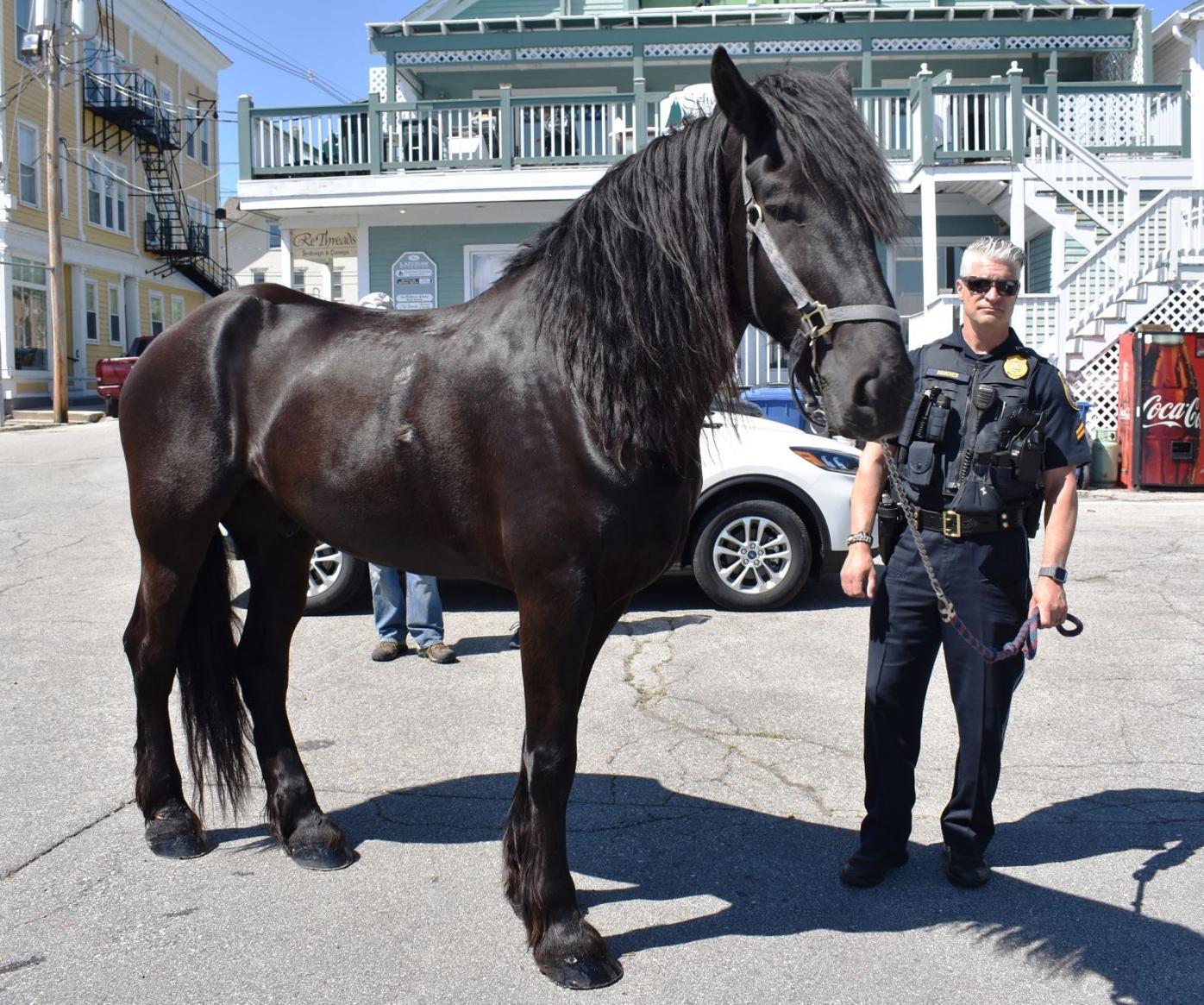 By John Koziol
May 27, 2021
WOLFEBORO — After multiple stops Thursday to spread cheer and healing, Hercules, the gentle but gigantic Friesian horse, cooled off by doing laps in Lake Winnipesaukee at the Town Docks.
"It's the most sought-after breed in the world," said Gerry Scott of Saco, Maine who owns Hercules, a black 10-year old gelding, that until the COVID-19 pandemic struck, had been working in a "yoga with horses" program that Scott taught.
"When COVID kicked in, I couldn't teach yoga with horses," explained Scott, a lifelong equestrian and retired U.S. Army lieutenant colonel, who, earlier in his military career, commanded one of the Army's ceremonial horse units.
He noted that Friesians were "the Army horse of Holland for 300 years" and were known as "the horse of kings."